Steeped in history, there is much to discover here in Ferns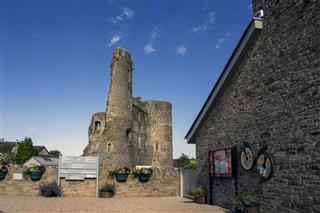 Follow Ferns Heritage Trail
through the village as it reveals our fascinating story. 
Nearby there is much to explore: art, storytelling, crafts, gardens, heritage, scenic walking and cycling trails, beaches, woodlands and mountains.

Wexford Trails is a county-wide series of tourism trails with over 80 members across the county, showcasing the best of what Wexford has to offer. Trails in the network include the Craft, Garden, Heritage, Walking & Cycling Trails. wexfordtrails.ie provides detailed maps and information regarding each member.
You will find members from each trail in the locality. Check out local trail members below:
Nearby Activities & Attractions
Ar mBreacha House of Storytelling
Raheen
Ballyduff
Wexford
Phone: +353 (0)53 924 4148
Fax: 053 924 4458
In an old thatched farmhouse in Ballyduff, Camolin, Co. Wexford every first Tuesday night of each month and every Tuesday night of July and August, the local people gather to tell their stories, sing their songs and play their music.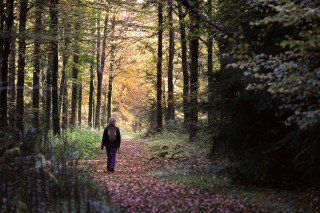 Kilbora Woods
Kilbora wood is located just over 1km from the village of Ferns on the N11. This small wood is ideal for walks and nature lovers. Local wildlife include; foxes, pheasants, hawks and even mink.
Mount Leinster & Blackstairs Mountains
Mount Leinster and The Blackstairs Mountains are an enjoyable days hiking or biking. Starting from Kildavin, near Bunclody, forest tracks offer easy access. Mount Leinster is the highest point and a favourite spot for hang gliders, when conditions prevail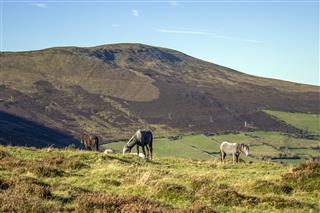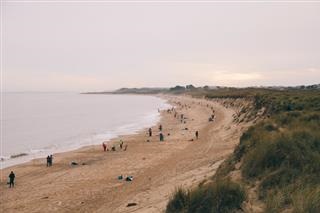 Morriscastle Beach
Known as The Golden Mile, this beautiful sheltered beach is great for children and also has lovely sand dunes.
Once known as Co. Wexford's premier shore angling venue, it remains popular with Bass Dab, Flounder, Dog Fish, and Smooth Hound still featuring along this stretch which is best fished in the evening into night.
Courtown Beach
Courtown Harbour and the surrounding area is blessed with fabulous long sandy beaches stretching from Kilpatrick beach which is north of Courtown and should you drive down the coast road from Courtown to Wexford you will come across a plethora of beaches for you to chose from.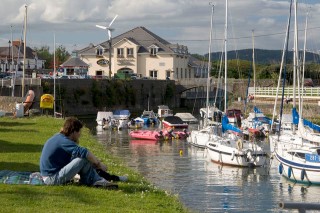 For all the latest information on activities and attractions in the surrounding area please visit the relevant website below: