Ferns Heritage Project (FHP)
Set up in 2015, the Ferns Heritage Project (FHP) is a sub-group of Ferns Development Association. FHP's focus is on developing Ferns' tourism potential highlighting its Christian, Gaelic kingship and Norman heritage.
The group organises a range of projects and activities to raise awareness of Ferns' significant medieval history, from the time of St. Aidan in the 6th century, through its Gaelic Kingship period when Diarmait MacMurrough had his seat of power and Ferns was the Ancient Capital of Leinster, to the arrival of the Normans in 1169 – a huge expanse of time, with many fascinating stories associated with key events in Irish history.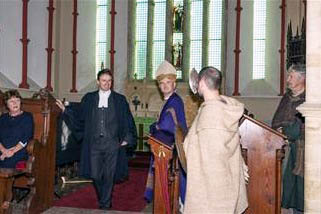 Ferns Conference: A now annual conference organised by FHP, supported by Wexford County Council which features a different theme each year related to the rich heritage of Ferns.   READ MORE>>
Ferns Medieval Feast: This demonstartion and talk given by food historian and author Regina Sexton, took place during Heritage Week 2018 and was supported by The Heritage Council. The demonstration was a great success and the range of ingredients and gave an insight into food culture during the medieval period. To view recipes produced as a result of the demonstration: Download Ferns Medieval Feast Ezine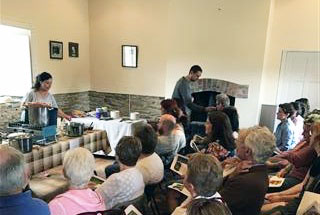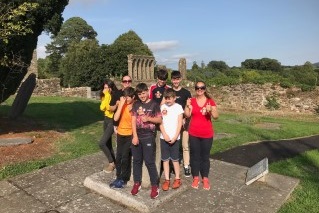 Guided Tours:  We offer guided tours of Ferns by voluntary tour guides.  Participants get an opportunity to meet a local and hear our unique story. There are two tour options:
Option 1:  Telling the story of Ferns' medieval past, from the arrival of St. Aidan in the 6th century, through to the 12th century when Diarmait MacMurrough, King of Leinster had his royal seat in Ferns, and on to the arrival of the Normans. Stories, at the heart of Ireland's Ancient East, touch on some of the most famous characters and events in Irish history.
This tour will take 1 hour, starting at the cathedral/abbey area and finishing at Ferns Castle
Option2: This tour will cover Ferns in all its historic periods to the present day and gives a great insight into Ferns from the Iron and Bronze age, through the medieval period, 1798, 1916, taking in its built heritage, folklore, culture and lots more.
All tour enquiries to: [email protected].
The Discovery Programme: Accessing Heritage Council funding enabled us to engage The Discovery Programme to conduct a geo physical survey on an area adjacent to St. Mary's Abbey which was built within the bounds of the original monastic settlement. The survey focused on a significant underground double isled structure, further work is needed to determine the extent of infrastructure in this area.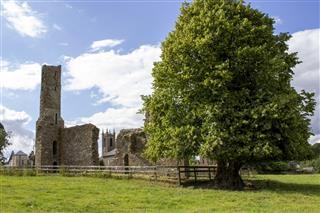 Community Engagement: In terms of tourism potential, Ferns key assets are its medieval heritage and its people. A core aim of the Ferns Heritage Project (FHP) is to increase community engagement.
Ask the Locals: A recent Wexford Trails' campaign, piloted in Ferns and coordinated at local level by the FHP was a great opportunity to do just that, in an engaging and effective way. The aim of the campaign is to involve local communities, getting to know what's in their area, welcoming visitors, becoming Ambassadors for their village/town. The initial focus of the campaign in Ferns was on businesses on Main St., the next step is to roll it out to schools and the wider community. Look out for Ask The Locals stickers in participating shop windows.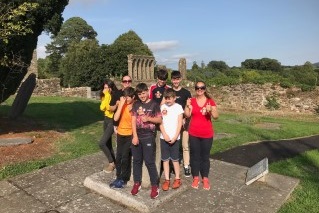 Contact Ferns Heritage Project