Known as the Ancient Capital of Leinster and gateway to Norman Wexford, the number of national monuments throughout the village are testament to its significant historic past.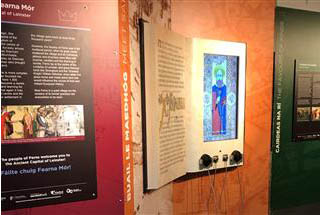 Tales of Gaelic kingship, Norman knights, power shifts and miracle working saints…Experience the story of invasion and ambitious Gaelic kings in an informative and entertaining way.
In 2021 to mark our significant medieval history, we opened the Medieval Ferns Experience, a visitor attraction like no other! 
Come visit and see what's behind the story of the Ancient Capital of Leinster.
Read more
The Table Quiz was a great success with a capacity attendance and a great atmosphere. Winners on the night were The Dell Boys: Joan O'Toole, Pat Kinsella, Pat O'Toole and Lar O'Toole. Runners Up...
read more
With a vibrant community, the village is served by a number of local businesses from grocery shops, pubs, and beauty salons, to hardware suppliers, agricultural suppliers, computer services, accounting and more.
If you can't find what you want, please Ask a Local and you'll be put in the right direction.
An active voluntary sector and a range of activities, from sporting to craft, ensure the people of Ferns are not without opportunity and options in their spare time.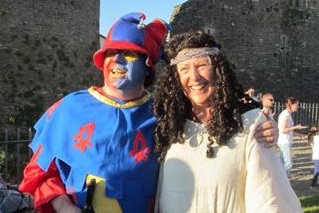 A vibrant voluntary sector and a range of activities ensure the people of Ferns are not without options to occupy their spare time.
FIND OUT MORE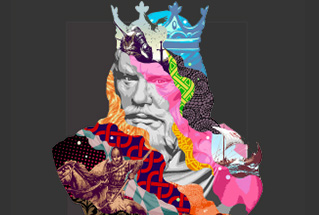 Ferns is central to Wexford's medieval history and is linked with key events and changes in Irish history.  A complex, riveting story ……
FIND OUT MORE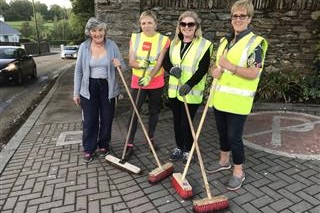 We work towards making Ferns a pleasant place to live, work and visit. We believe Ferns has a lot to offer and that we can go far by working together, raising awareness of our rich heritage and valuing what makes our community unique – its people
FIND OUT MORE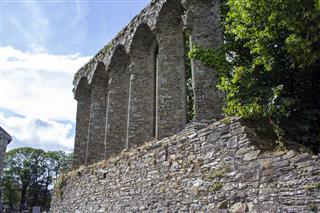 This trail takes you through the heart of the village, from the remarkable medieval monastic remains at one end, to the imposing Norman Castle at the other. Visit a miraculous well, the grave of an Irish King, and absorb the tranquility of a modern-day hermitage.
FIND OUT MORE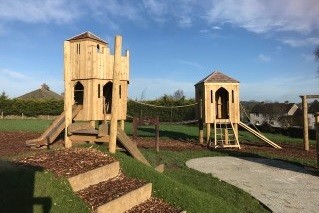 A busy village, Ferns has all the amenities you would expect and more. The village is served by two churches and two primary schools. There is a Community Centre in the heart of the village and a thriving GAA Club based in the Centre of Excellence on the outskirts of the village.
FIND OUT MORE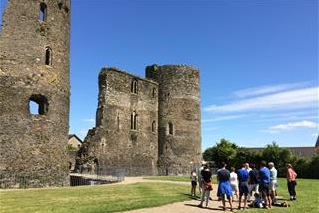 There is much to see and do in Ferns and surrounding areas from historic sites, crafts and gardens to visit, to adventurous activities and sports, to sedate walking and storytelling. We are fortunate in Ferns to be located in an area of natural beauty, with great beaches nearby and a wonderful landscape to explore.
FIND OUT MORE
Contact Ferns Community Development Association