Sunday, May 1st, 2022 at 7.30pm. The concert will feature the music and song of Turlough O'Carolan with a premier of a composition inspired by life of St. Aidan.
Entry is free to this concert with a difference – featuring the music and song of Turlough O'Carolan with the addition of a premier performance of the first phase of a three phased suite inspired by the life of St. Aidan. The concert will also feature local adult choir the 'Chord On Blues' who will join The Allabair Trio in two songs on the night.
Concert details:
Pre booking is required for this free event. Please register for free tickets here.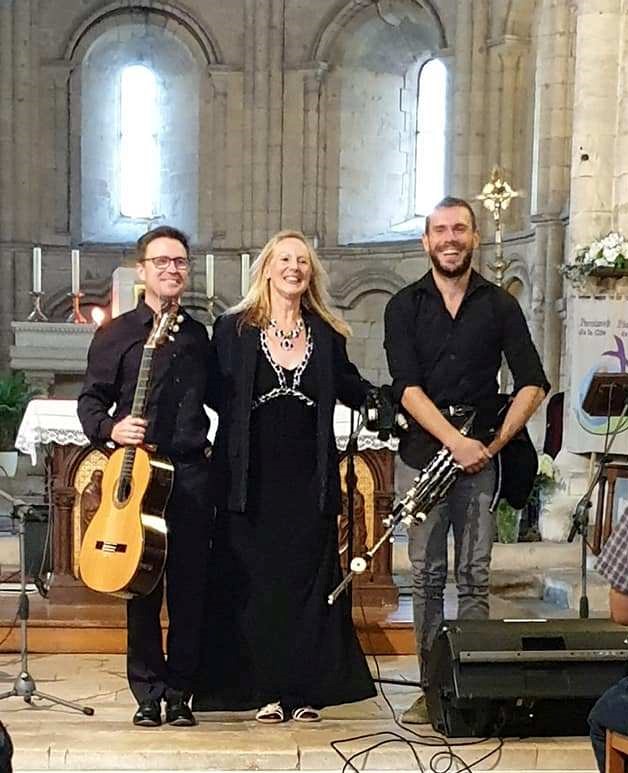 The concert will take place in the special setting of St. Edan's Cathedral in Ferns, a fitting location for a concert which will form part of the Creative Camino, an experimental and creative pilgrimage from Ferns to St. Davids in Wales run under the Ancient Connections programme.
The Allabair Trio features Melanie O'Reilly on vocals, David Creevy on guitar and Brewen Favreau on Uillean Pipes and Low Whistle.
The suite was commissioned by event organiser the Ferns Heritage Project and will be composed by The Allabair Trio vocalist Melanie O'Reilly. Phase 2 and 3 of the suite will be inspired by workshops to be given by Melanie in both Ferns and St. Davids in the coming months. Funding for the concert and commissioned pieces was granted to the Ferns Heritage Project by the Ancient Connections programme.
Saturday, April 30th: Talk by Brewen Favreau
The night before the concert, Brewen Favreau, a member of the Allabair Trio will give a talk entitled Connections Over the Sea: A look at the connection points of cultural history of Wales and Brittany, with a stop in Ireland.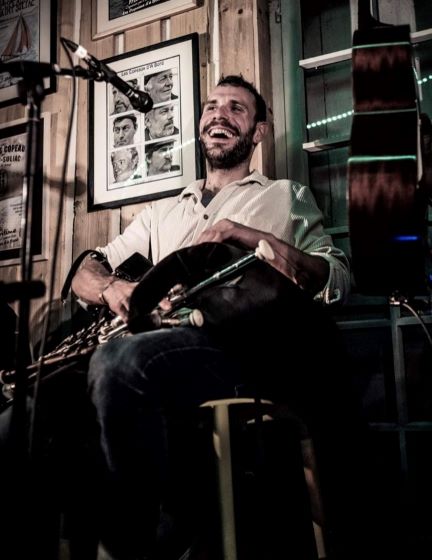 History showed our countries shared more than we think in terms of language, origins and cultural backgrounds. Brewen studied Breton language in the University of Rennes and will do a presentation that will give you a different view of what we call the 'Celtic Nations'.
This is a free event. Pre-booking is required. Tickets are available on Eventbrite on this link
Location: St. Mogue's Cottage – adjacent to St. Edan's Cathedral, Ferns.
Time: 7pm – 8pm
For details on all fringe events on Saturday and Sunday, April 30th and Sunday, May 1st – click here