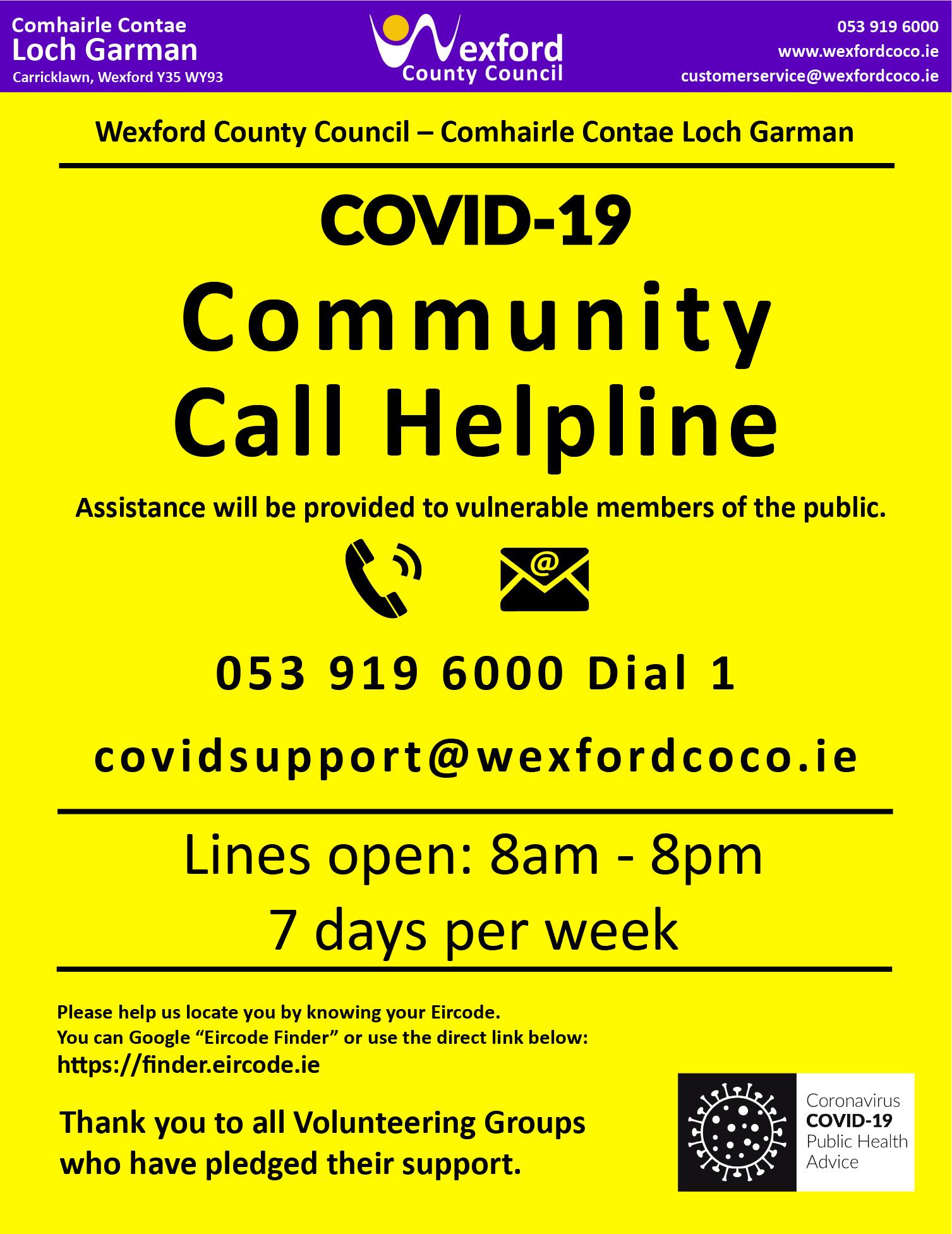 Over the coming weeks, we are asked to stay at home and only go out when necessary.  It is a time when we are to practice social distancing and observe other socially responsible behaviour.  However it is also a time when we need to keep in touch, particularly with those who are vulnerable in our community.
Getting out and about is still important but we need to heed the advice of the professionals – avoid close contact with others, keep a distance of 6' from others and avoid an area if it looks very busy.
Thank you to those who are looking out for others, to all frontline workers, the medical and caring professionals and essential shops, many of whom are under pressure in dealing with increased demands.
Thanks to the volunteers who have offered to deliver groceries and medicines to those confined to their homes.  If you live in Ferns and surrounding areas and would like to avail of this service, please ring: Ferns Bfriendly and Ferns Community First Responders (both Garda vetted) 087 232 7902 and 086 814 5217 and Ferns GAA 087 965 8235 and 087 751 4737.
Wexford Council is providing a Comunity Support Call Centre Helpline 053 919 6000 – lines open 8:00am to 8:00pm – seven days a week.
To keep up to date on guidelines, <<click here>> to go to the HSE website

For Guidance for the business and retail sector <<click here >>
Mass is live streamed on the Ferns Church YouTube account at all the usual mass times.

Should you know of any members of the Ferns community that would like to access this service, please pass on the word.




Contact Ferns Development Association