We're nearly there and you still have time to book a place at tonight's online quiz!  For more information and to join the Quiz, click 'Read More' below. 
Enjoy this springtime family friendly quiz from the comfort of your own home on March 18th at 8pm. For information on how to take part in the quiz – see Frequently Asked Questions (FAQ) towards the end of this page.
Wherever you are, you can join in this quiz while supporting projects benefiting our community.   At €15 per family/group, it's an opportunity to have some fun and support local projects. And for the WOW factor, we'll showcase local talent by featuring Stacey Breen, a well known local singer who has built up a tremendous following.   Stacey (pictured below) will perform during the break period, half way through the quiz. 
Registration & Payment: To ensure a secure, easy registration and payment process, we will use Eventbrite booking platform. Click here to register and pay for ticket.
To login in to Quiz: We advise you use 2 devices, one to join the quiz and hear questions, the second to access Answer Sheets and answer questions. Please login 20 – 30 minutes beforehand to ensure you're ready to start on time. We'll have a PowerPoint presentation to help you pass the time – the presentation will give you an insight in the many activities and projects undertaken by Ferns Community Development Association over the past few years. Click here to join quiz at 7.30pm and you should see the presentation being played. On your second device, you can access the Answer Sheets by clicking this link – the link will be live at 8pm. See Frequently Asked Questions (FAQ) towards the end of this page for more information.
Our previous quiz, held in December last, raised €3,600 which went towards funding new Christmas lights.  For this upcoming quiz, we will not approach businesses or seek sponsorship, the focus of this quiz is to raise much needed funds, to entertain and to raise awareness of the work undertaken on a voluntary basis by Ferns Community Development Association.
For enquiries, please email: [email protected].  Your support is much appreciated.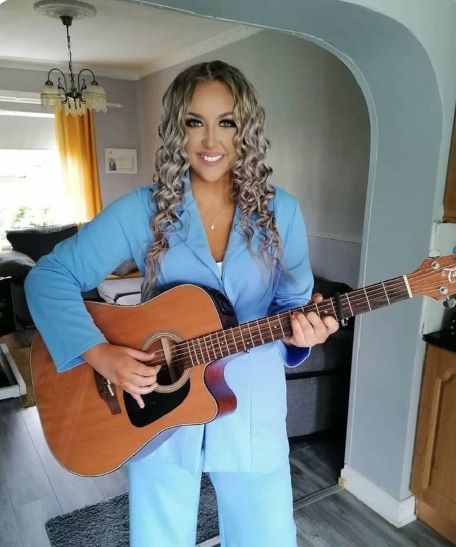 FAQ (Frequently Asked Questions)
If you have any issues logging in or experience problems during the quiz, please email [email protected] and we'll do our best to resolve the issue. Here are a few questions we've been asked and hope they help you.
Q. Do we need to go on Zoom?
A. No, just go to the www.fernsvillage.ie website. There is a section on the homepage 'Ferns Family Quiz' and you'll see 2 links: one to the Quiz and questions and the other to the Answer Sheets.
Q. Explain the 2 devices we need to use?
A. The devices can be 2 phones, 2 laptops etc or a combination of two of the following: smart phone, pc, laptop, tablet etc. You can use one device to stream the Quiz where you'll get the questions and the other to fill in the Answer Sheet.
Q. How do I get the Questions?
A. When you click on the Quiz link on the website, it brings you to a live streaming platform where you will see and hear the questions.
Q. How do I send in my answers?
A. You first click on the Answer Sheets link and you will be brought to a Google Form. Make sure you add your team name and email address. As the questions are asked, you give the answer and when all rounds are completed, you click the 'Submit' button.
Q. If I miss a question, what can I do?
A. All rounds and questions are contained in one Answer Sheets document provided. If you miss out on a question, a list of questions will feature at the end of each round.
The quiz is organised by Ferns Community Development Association – funds raised from the quiz will go towards projects outlined in the PowerPoint presentation shown before and after the Quiz.
Thank you for your support