In advance of our Gathering weekend in June, Bui Bolg have facilitated workshops on creating characters which will feature in the Gathering Parade on Friday, June 7th (starting at 7pm). This a unique and exciting opportunity for those interested in street theatre and artistic creation. Bui Bolg is a renowned Wexford based outdoor arts team of skilled visual artists and engineers, performers and designers led by Artistic Director Colm Lowney.
The workshops were on carnival arts construction techniques and giant puppet building. The groups involved were shown how to create their own giant puppets and constructions for the future, with the emphasis on leaving skills and techniques in carnival arts skills which can be passed on through the community for further events.
Have a look at one of the characters – the renowned Strongbow taking shape: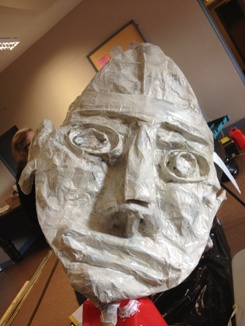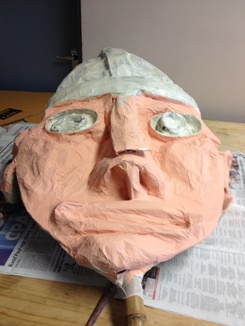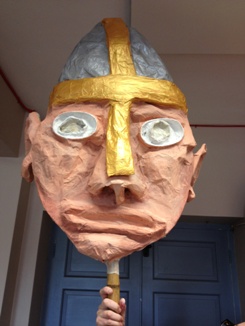 Why not come along on Friday, June 7th and see the finished medieval characters, join in the fun of the Parade which starts from St. Mary's Abbey at 7p.m.
As we received funding from Wexford Local Development, there will be no charge for participation.
If you would like more information, please contact us on [email protected] or phone 087-4189740