A number of really interesting fringe events are planned for Saturday and Sunday of the May Bank Holiday weekend. From talks, exhibitions, tours and site visits to nearby attractions, you'll get a great sense of Ferns and its varied history!
All events are free access. The concert and launch event are fully booked at this stage but people are advised to email [email protected] if they would like to put their names down on a waiting list. The only other ticketed event is a talk and presentation by Brewen Favreau at 7pm – 8pm in St. Mogue's Cottage (see below for more information)
The 'Creative Camino' is an experimental and creative pilgrimage from Ferns to St. Davids in Wales which is run under the Ancient Connections programme. The core events are the concert and the launch event (fully booked) but a varied programme of fringe events on the Saturday and Sunday have something to suit a wide range of interests.
To mark the Creative Camino launch, the Medieval Ferns Experience, Wexford's newest visitor attraction will open on Sunday May 1st from 1pm to 5pm. Telling Ferns' significant medieval story in an innovative and entertaining way – using virtual reality, audio visual and sensory, this is well worth a visit. It generally opens from Wednesday to Saturday from 11am – 5pm – last entry at 4pm. From May 1st, it will open from Tuesday to Saturday 11am – 5pm.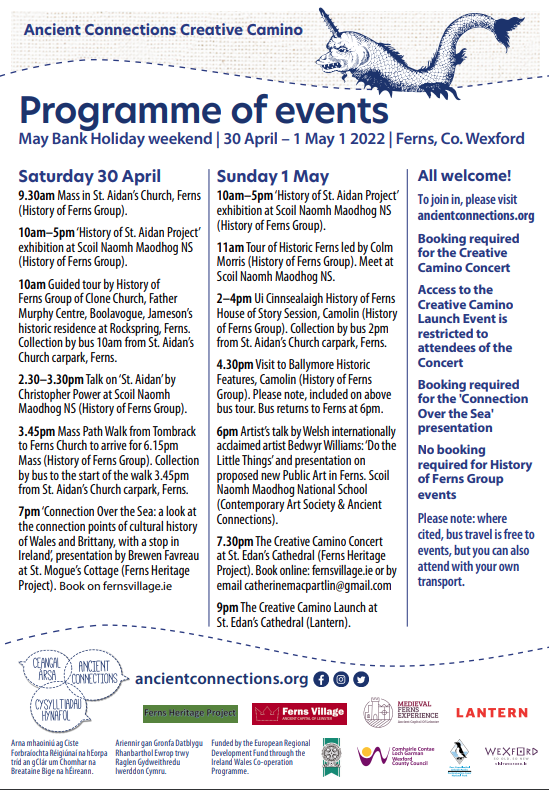 Saturday, April 30th: Talk by Brewen Favreau
The night before the concert, Brewen Favreau, a member of the Allabair Trio will give a talk entitled Connections Over the Sea: A look at the connection points of cultural history of Wales and Brittany, with a stop in Ireland.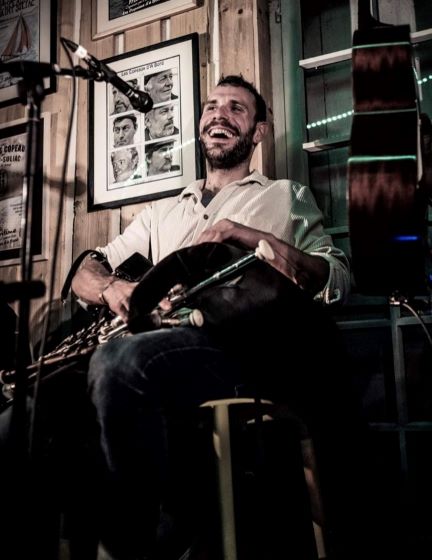 History showed our countries shared more than we think in terms of language, origins and cultural backgrounds. Brewen studied Breton language in the University of Rennes and will do a presentation that will give you a different view of what we call the 'Celtic Nations'.
This is a free event. Pre-booking is required. Tickets are available on Eventbrite on this link
Location: St. Mogue's Cottage – adjacent to St. Edan's Cathedral, Ferns.
Time: 7pm – 8pm